The ecommerce extension of Walmart appears to have taken the ultimate goal of Mr. Sam in the direction of offering 'great value and great service' to buyers to a whole new level. This herculean endeavor which assures offering maximum exposure to e commerce sellers and best ever deals to loyal customers has received a phenomenal boost with the company's very recent partnership with ChannelSale, one of the most promising, futuristic and innovative e commerce solution developers of this century.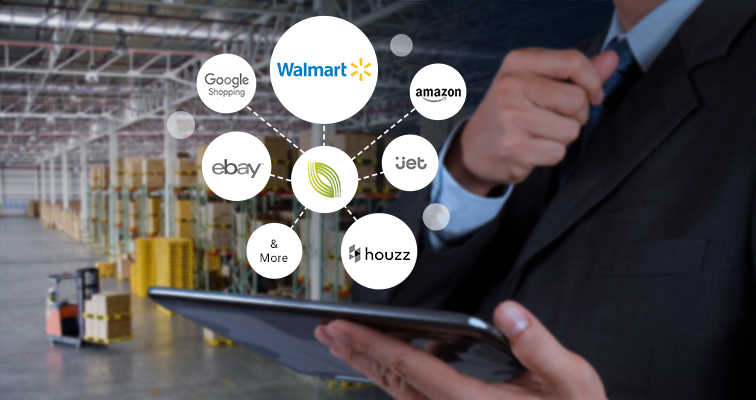 The simple intent behind the partnership is to make the process of setup and selling remarkably easy and hassle free in the part of the sellers. The advantages that are likely to be experienced by the latter though are far more power packed. Here are some of the key benefits that you can enjoy as a seller in Walmart after integrating through ChannelSale.
View the past recorded Webinar "Selling on Walmart Marketplace" by clicking on following link
Keynote Speakers:
Correy Bravo – Sr. Manager, Business Development, Walmart eCommerce
Chris Januszewski – Manager Business Development, Walmart eCommerce
Past scheduled date & time: Thursday, July 28, 2016 at 3 PM EDT.
Sell on Walmart
Firstly, Walmart ChannelSale integration will open avenues for sellers to experience the ultimate freedom of listing. From automatically creating new listings to updating existing listing and synchronizing data from ChannelSale's pre configured shopping cart solutions (Magento, Woocommrerce, Shopify, Bigcommerce, Volusion, 3D Cart, Prestashop, Americommerce, CS Cart, Yahoo store and more), sellers can make the most of listing advantages irrespective of volume and type of file formats. Multi variation products are also supported flawlessly by ChannelSale.
ChannelSale Walmart integration further assures to support and fortify centralized management of all Walmart orders along with other marketplaces while having uncompromised control over shipping, order tracking and affiliation with ChannelSale's preconfigured third party order completion solutions like FBA, eBay global shipping etc.
Walmart ChannelSale integration offer uncluttered real time inventory control advantages to all sellers. Besides assurance of freedom from human errors, this partnership also offers infallible support to third party inventory management platforms like FBA, SKU Vault, SOS Inventory, Finale Inventory and more.
With Walmart ChannelSale integration also supports variable pricing in this platform. The features to 'mark up' and the 'mark down' are very easily locatable in the user interface.
Business rules to suppress products from being sent to specific shopping sites or business rules to modify product data like 'merge field', 'add new content', markup pricing over cost etc can also be very easily accessed.
Lastly, sellers can access ChannelSale's fully assisted deployment services offered by specialized professionals in order to complete the process of set up and synchronization quickly and successfully.
ChannelSale's partnership with Walmart is yet another revolutionary step towards seller success
It has highlighted an era of affordable yet evolved operation management in favor of sellers. This glorious tie-up is intended to offer incredibly smooth, hassle free and most importantly, growth and profit based integrated performance to the sellers
Need more information or ready to get started with enhancing sales on Walmart marketplace? Speak to one of our Client Service Executives, reach us on phone +1-866-709-9495 or email info@channelsale.com