After you get the API key, Password and store URL from Shopify, please follow below steps.
Step 1: Please click on the dropdown in process type of FTP page and select "Catalog"

Step 2: Now since we have to import from Shopify, the Source Type will be Shopify API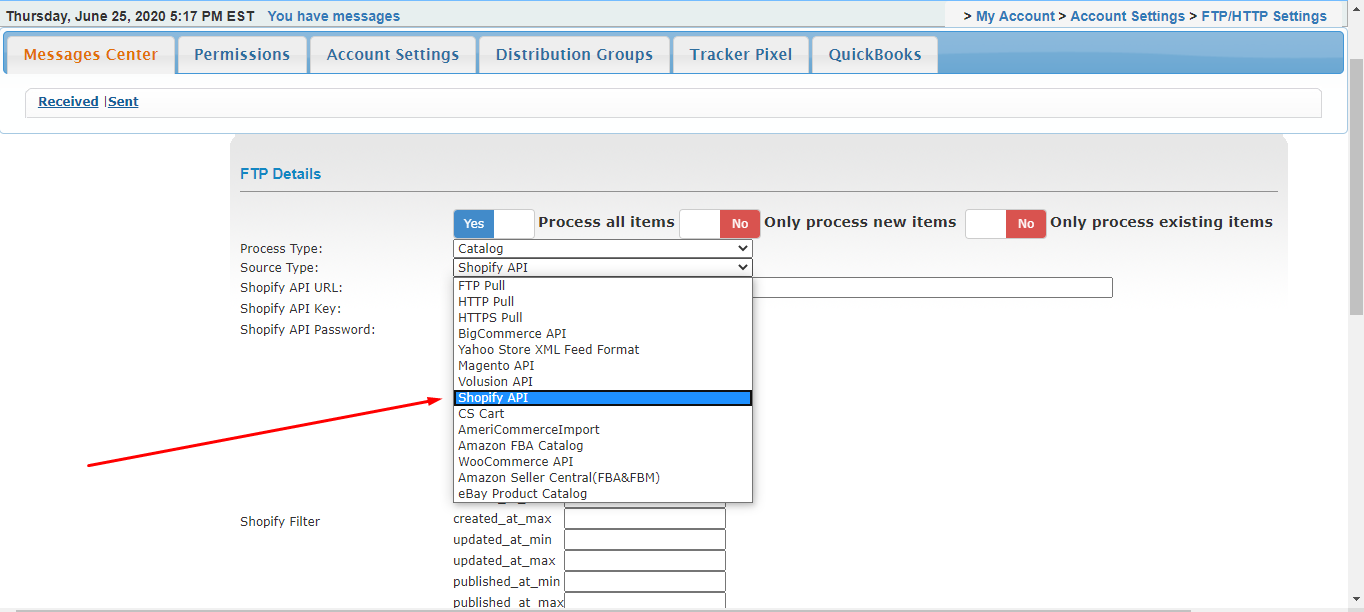 Step 3: Now enter the below detail which you have generated from Shopify.
► Shopify API URL
► Shopify API Key
► Shopify API Password
Step 4: Next step is to enable the setup so that it can run as per the scheduler.

Step 5: Select the "Schedule Type" and the "Start Date" to hit "Save"