Steps to get Google Actions Token.
Login to ChannelSale and visit on the page > Marketplaces > Marketplaces Settings > Account Details.

Select the marketplace as Google Action and then click on "Get Token".

You need to Sign in to your Google Merchant account.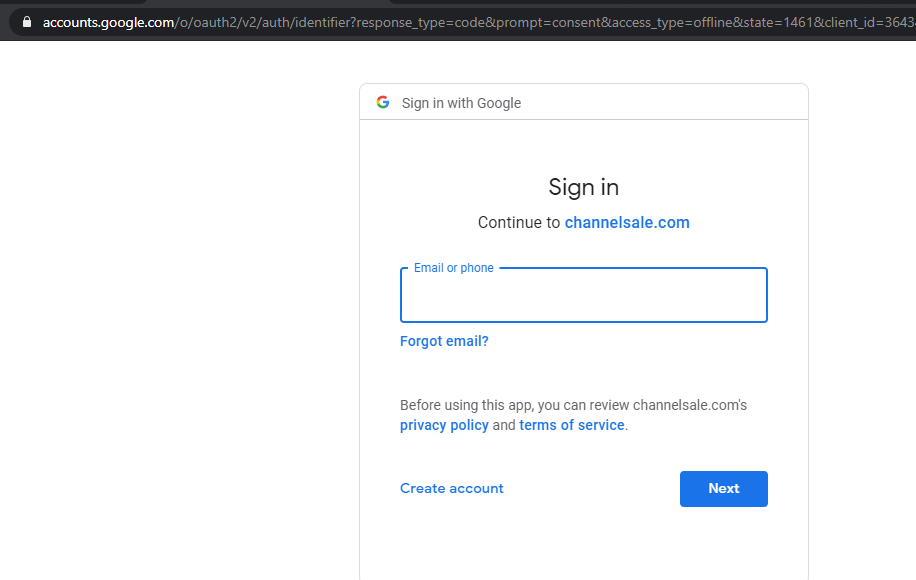 Once you Sign in all the token and other required details will be auto filled. Then you have to click on "Save". The token will be saved.